Should you invest in digital signage for your events? 
If done right, digital signage can become an important source of revenue.  How?  Here's 5 tips to turn your screens into money-makers.
1. Make your promotions time relevant
One of the main perks of digital signage – opposed to traditional printed media – is that it can easily be adapted and changed while your event is happening.
For example, during lunch time, you have the opportunity to give all the ad space to  your food sponsors and vendors (and cash in on the sales!)
Don't forget to take full advantage of videos to really stimulate your guests' appetite! Make them hungry with vibrant visuals!
As 5 o'clock approaches, don't forget to mention your beverage concessions!  Digital is a fast and dynamic media that is perfect for time-relevant announcements and flash sales! Managing foot traffic can also help you optimize your revenues while your event is happening.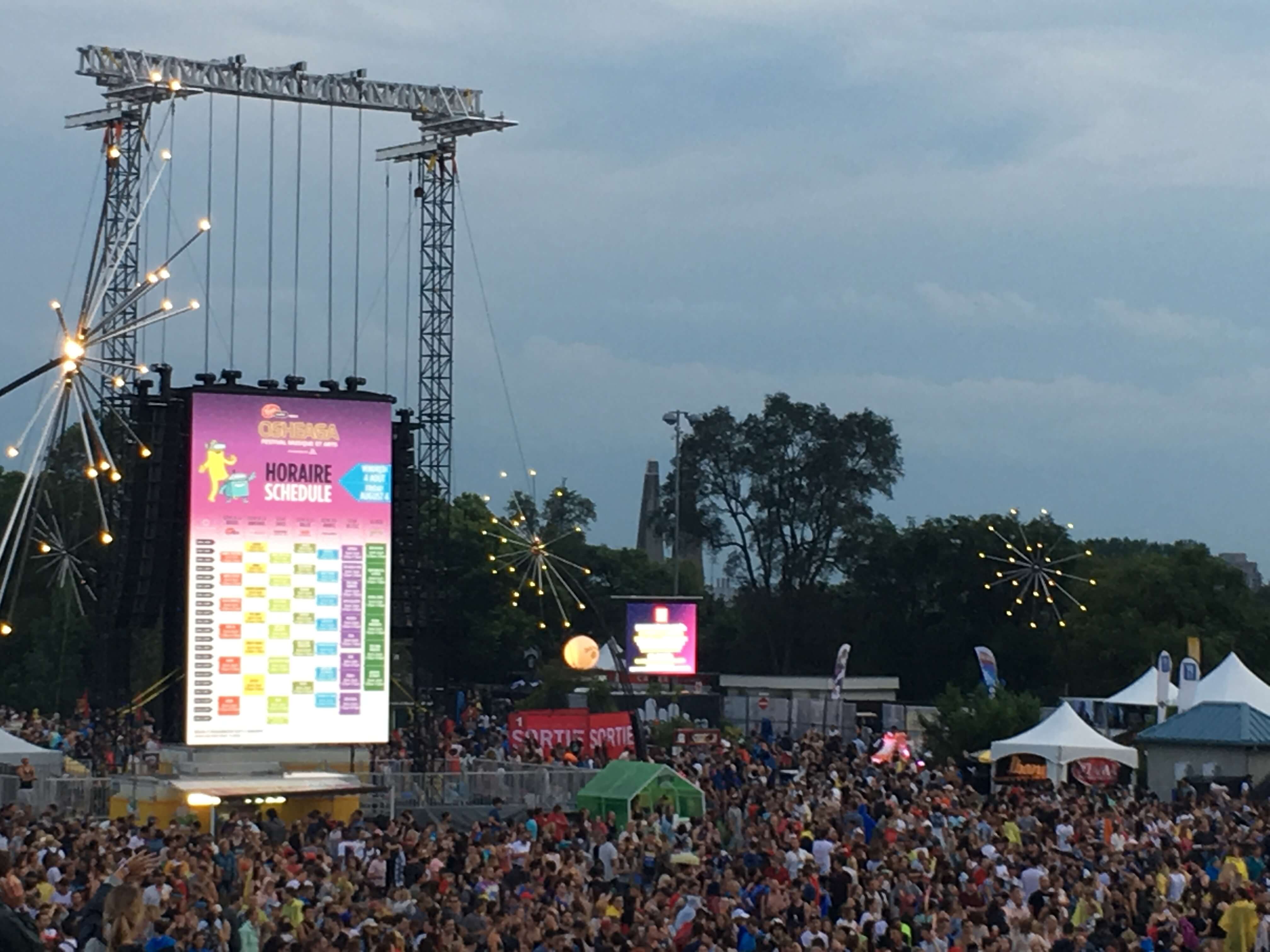 2. @ at them with a direct call to action
Are you offering a major discount on next year's edition passes? Ask them to @ at you on your social media wall – you'll get an easy way for your sales team to contact the interested guests and it'll provide social proof for the other guests to not miss out on this deal!
It's a Win-win!
Direct call to action can also help during an event to redirect attendees to where you want them.  One of your workshops offered by a very special partner isn't looking as full as it should be? Give support by mentioning and giving them exposure on your wall to make sure that no attendees miss out on this opportunity!
Screens are also great for hosting contests! Ask your guests to send you a tweet to participate in a contest – it's fairly easy to automate an answer that sends them a link to a contest platform (which will then ask them their email address and opt them in on your newsletter!)
3. Rent-a-screen
If you've followed our advice on setting up your social wall and digital signage – you know your social wall should be front and center.
This makes it a perfect opportunity for you to sell the premium advertising spaces provided by your social wall to sponsors and partners.  Our « image » function in the Pro Plan allows for fully branded image integration – THIS is how you showcase a sponsor!
Plus, « Presence on giant interactive digital signage » is a pretty awesome thing to include in your sponsor plan – bill it!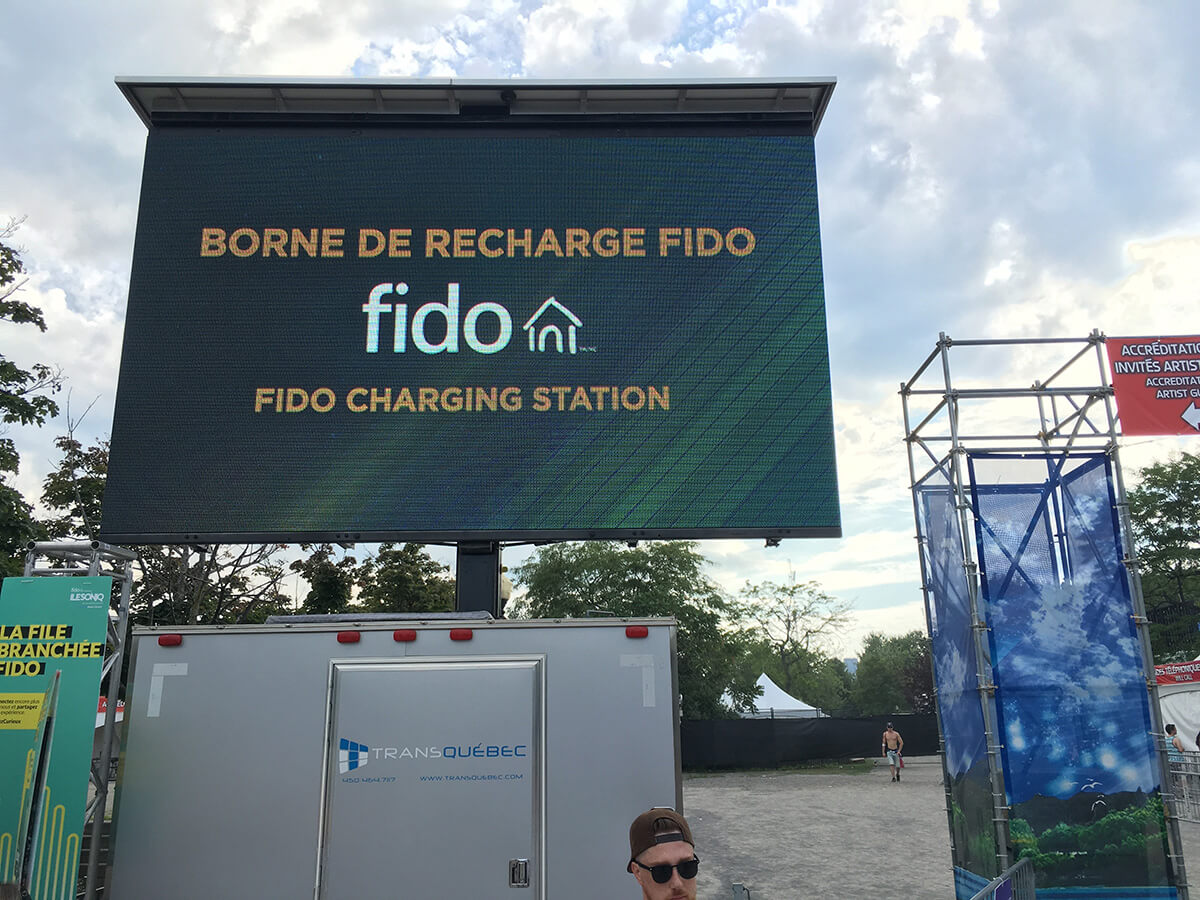 Having 100 000 guests is great.  But being visible to all their friends and networks is even better!
Creating engaging opportunities for your guests to share your event on their own social media is key in making sure you get seen by as many people as possible (and so will your sponsors).
Get your brands' reach to their highest peak by creating picture-worthy moments!  We're always a big fan of photo booths for this very reason. 
Visually impressive decors are also a good way to make sure people come to your event, as they will be wanting to flaunt their presence on social media . Always showcase your social wall near the perfect photo opportunity- this will make sure that your attendees will always know which #hashtag to use in order for their photos to appear.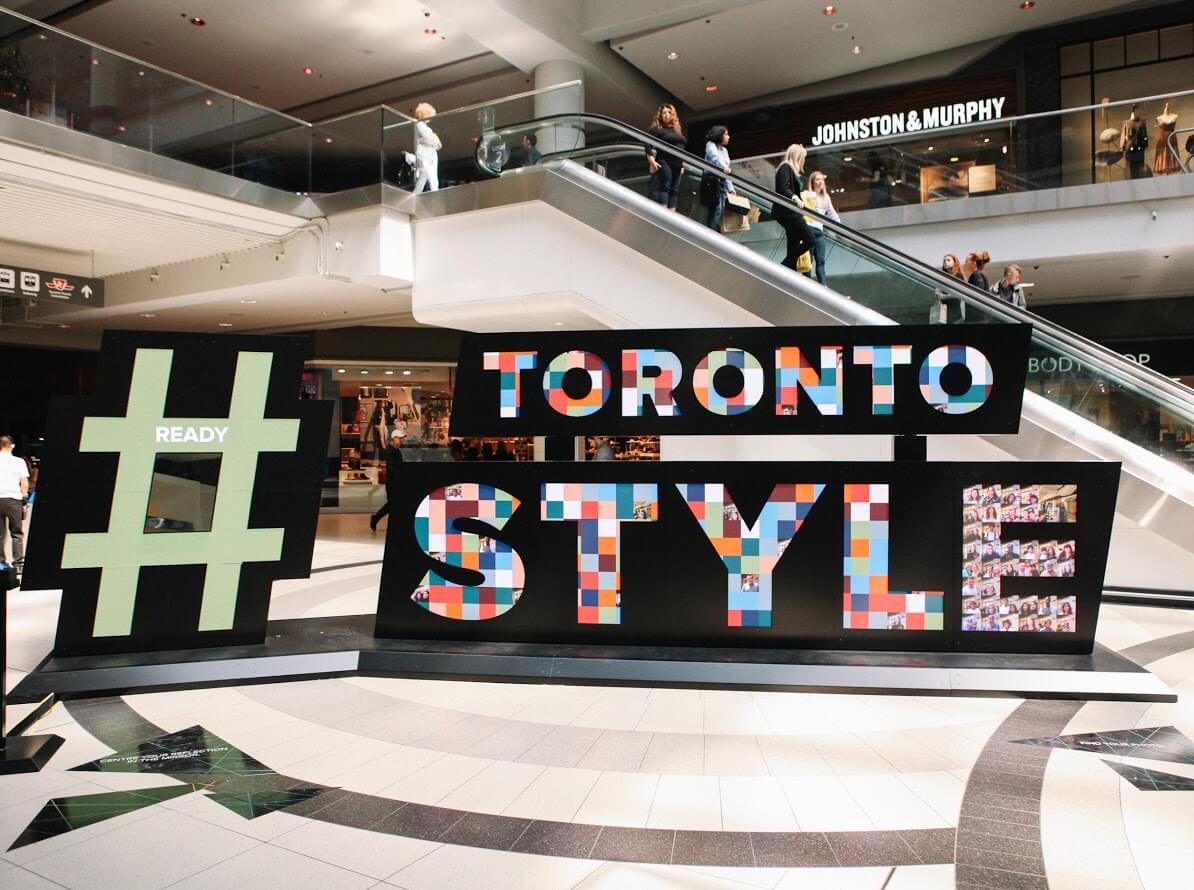 5. Showcase your shoppable content
Shoppable content is the latest in content marketing! According to this report on the newest social media trend, shoppable content can be defined as :
any type of content (i.e. videos, articles, images, etc) that provides a direct purchasing opportunity and allows consumers to either add products to their cart directly from what they are viewing or be taken to a product page and continue to shop from there.

In simpler terms: shoppable content is turning your social media posts into a « buy » button.  Many apps and plugins currently allow you to do this on Instagram or Twitter.  Which means, you can monetize your content by having your guests view your social media accounts.  How's that for monetization?
One sure way to have people follow your brand and see your feed is to make it shine on a social media feed!
There you have it – 5 ways to monetize your screens and digital signage in an event. 
Need help setting up an amazing social wall that will help you implement those tips? Send us a message in the chat below and our team will happily assist you!