Social walls are a great add-on for places where a digital signage is present!
They allow you to curate the best content with our user friendly moderation and display it live on as many screens of your choice without the need to upgrade your hardware.
In part 1, we explored how easy it was to integrate a social wall in an event, a school or the office.  Today, we'll discuss additional ways a social wall can turn your digital signage into an amazing and connected experience!
1. At a concert
Whether it's an indoor venue or a full scale music festival, The Wallrus can do it all.
Music concerts are the perfect opportunity to turn your digital signage into a social wall since there are often many picture-perfect moments. Our walls also allow pictures and videos to be customized and displayed exactly the way you like. Undoubtedly, attendees will be actively looking at the screens to spot their latest selfies, while being exposed to your sponsors, announcements, and brand messages.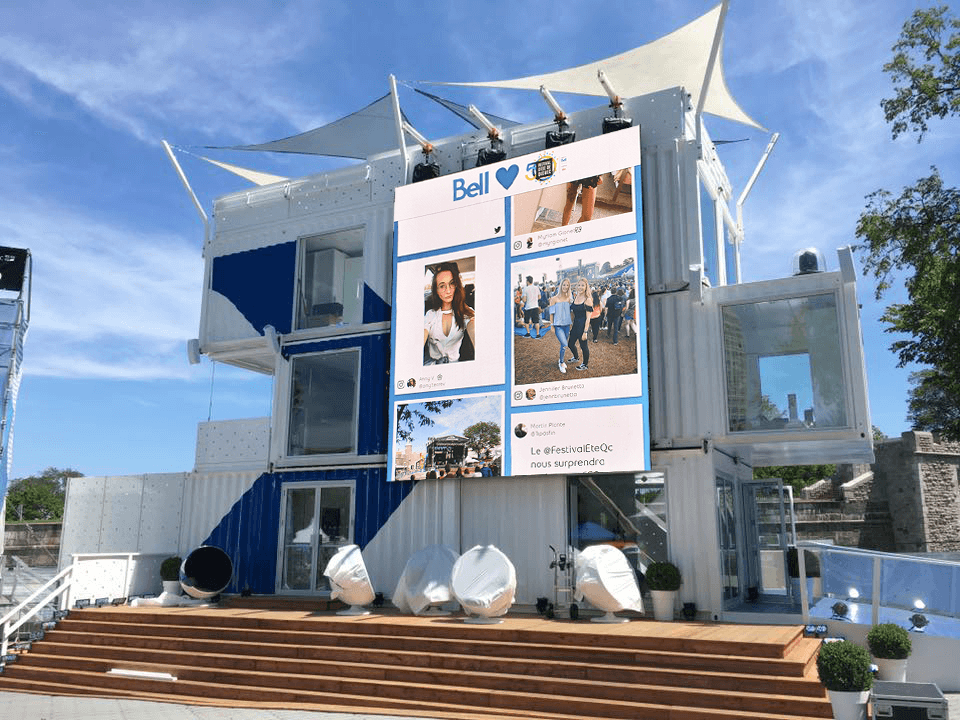 See what we did with Osheaga last year.
Not only that, but placing a digital signage at a concert or a festival can be easily monetized. To know how, check out this blog post. 
2. At a conference
Make people a part of the conversation while your speakers are on the stage!
Direct call to action can help during an event to redirect attendees to where you want them- direct guests to the next workshops, ask them questions or share the best quotes said onstage!
Integrating social media at a conference not only increase interactivity between participants, it also allows for the content to live and grow organically outside your event to reach new audiences! Needless to say social media creates more networking opportunities and hype surrounding your event (and even next year's edition)!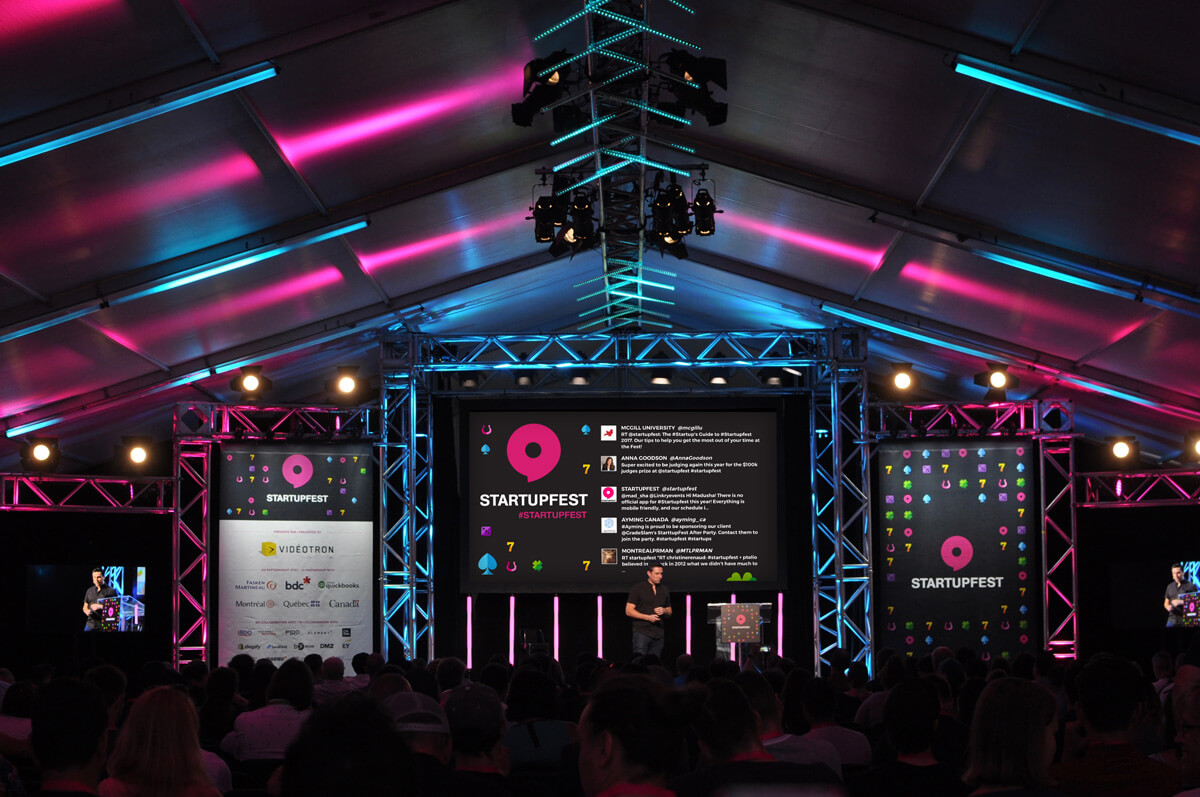 3. At a tradeshow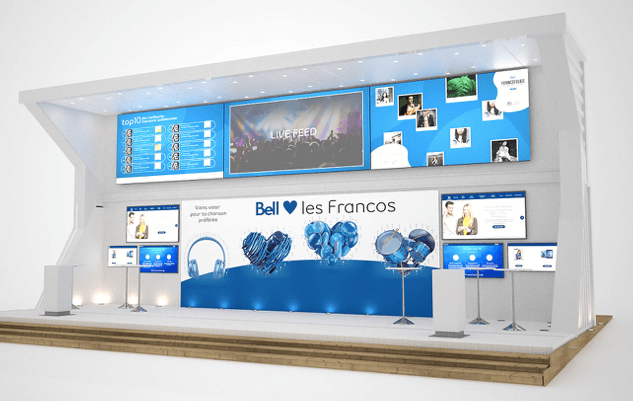 In a tradeshow, it can be difficult for your booth to stand out among the hundreds (if not thousands) other innovative companies.  A digital screen is a great way to go beyond the overused and omnipresent printed flyers! If an image is worth a thousand words – just imagine how great of an impact a video makes (available on our PRO plan)!
Plus, there's really no better business card than having the visitor take a picture of your booth to show up on your wall.  How's that for relationship-based marketing?  The live feedback and actual contact will certainly make your vendor's job easier.
Plus – there's no need to wait 2 weeks for the printed material, a social wall can be up and ready to go in under one minute (and is super easy to edit – for those pesky typos!) Avoid the disaster of your banners arriving one day after the start of the event!
Got questions about how we can help you integrate a social wall with your existing digital signage? Shoot us a message below and our team will help you explore the endless possibilities offered by our social walls.