Social Wall, Tweet Wall, Instagram Wall, Social Media Wall…
You've heard these terms somewhere, but you're not sure exactly what it is. Don't worry, we've got you covered now!
A Social Wall
What does it do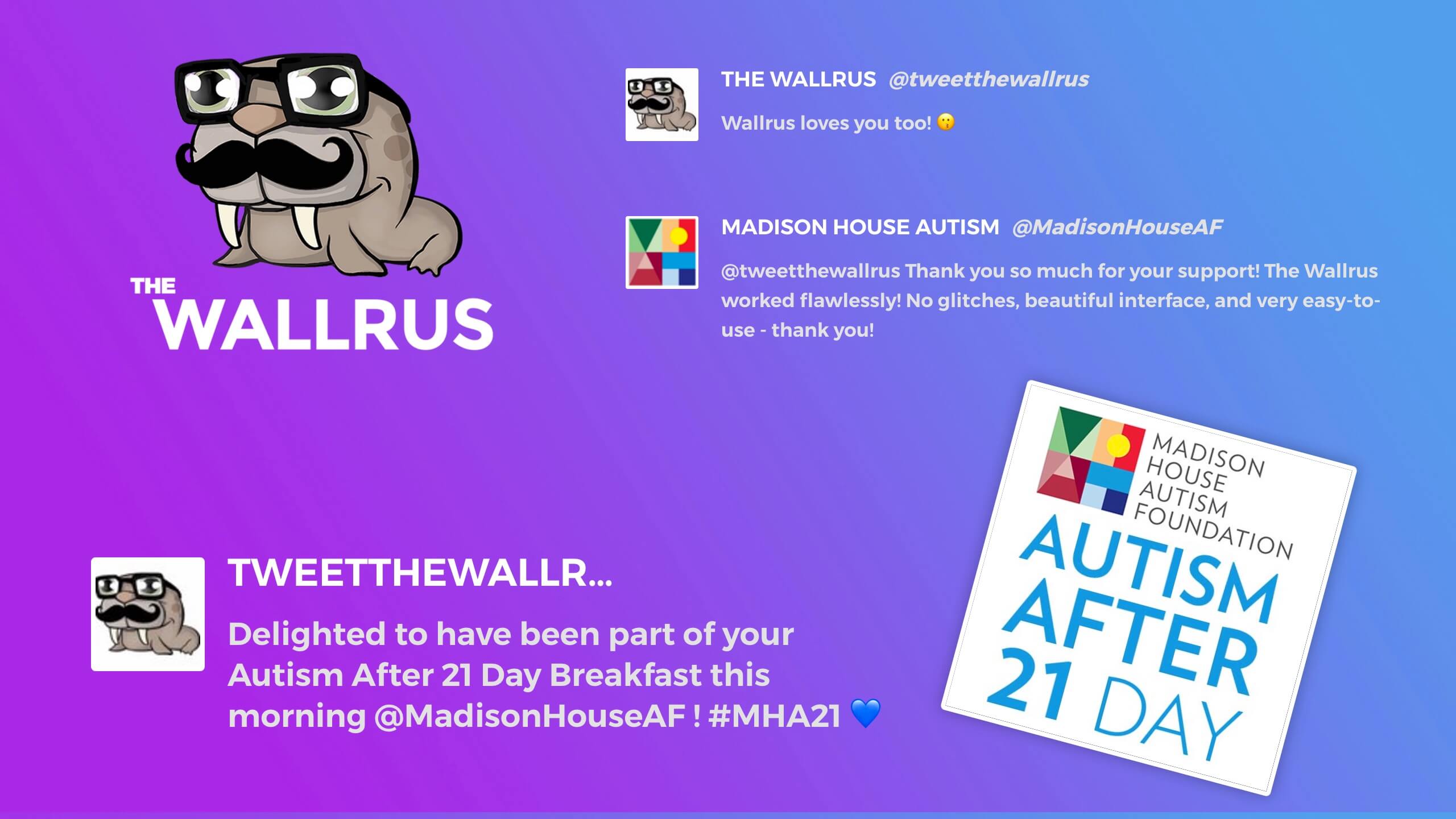 A Social Wall is a screen showcasing live social media feeds. Essentially, you can see all Instagram and Twitter posts related to your event up on the big screen. It allows everyone to engage with the event and amongst themselves instantaneously. With a social wall, you can obtain so much relevant content! It is collected through accounts that have been linked to the wall or through specific hashtags that have been chosen by those running the wall (i.e. those running the event). At Wallrus, we've fully integrated Twitter and Instagram feeds for a seamless experience for you and your audience!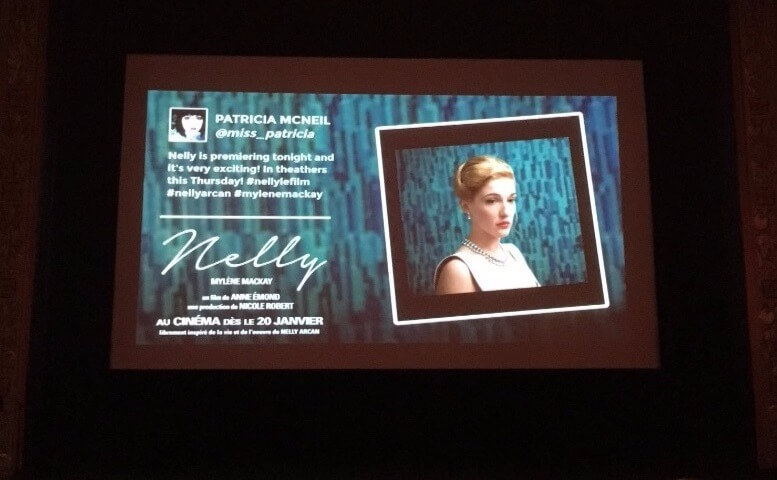 Marketers
Who uses social walls
If you display content – such as ads, information, menus – on a screen, you can easily use a social wall to make these displays interactive. However, Event planners and Community managers use social walls the most. These walls are a great tool to generate activity and engagement on their social media pages and for the events they put together. Though, even schools, or everyday people can use them to spice up their own events like Game Nights or weddings.
Engagement
What value does it add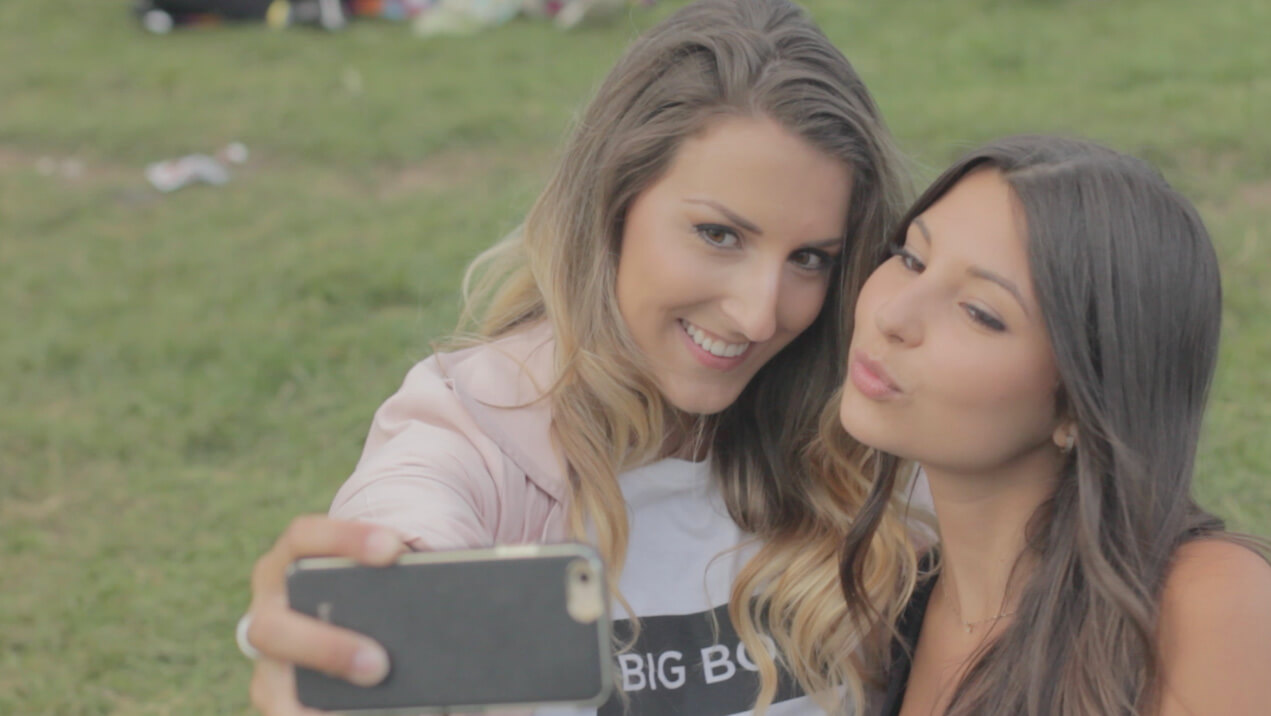 TWO things:
(1) more followers and
(2) more interactions on social media posts.
Using a social wall will help your brand or event achieve a greater reach. Your event attendees will be using your hashtag – allowing all their social media followers to get wind of it.
You can essentially build greater awareness for the event by using a social wall!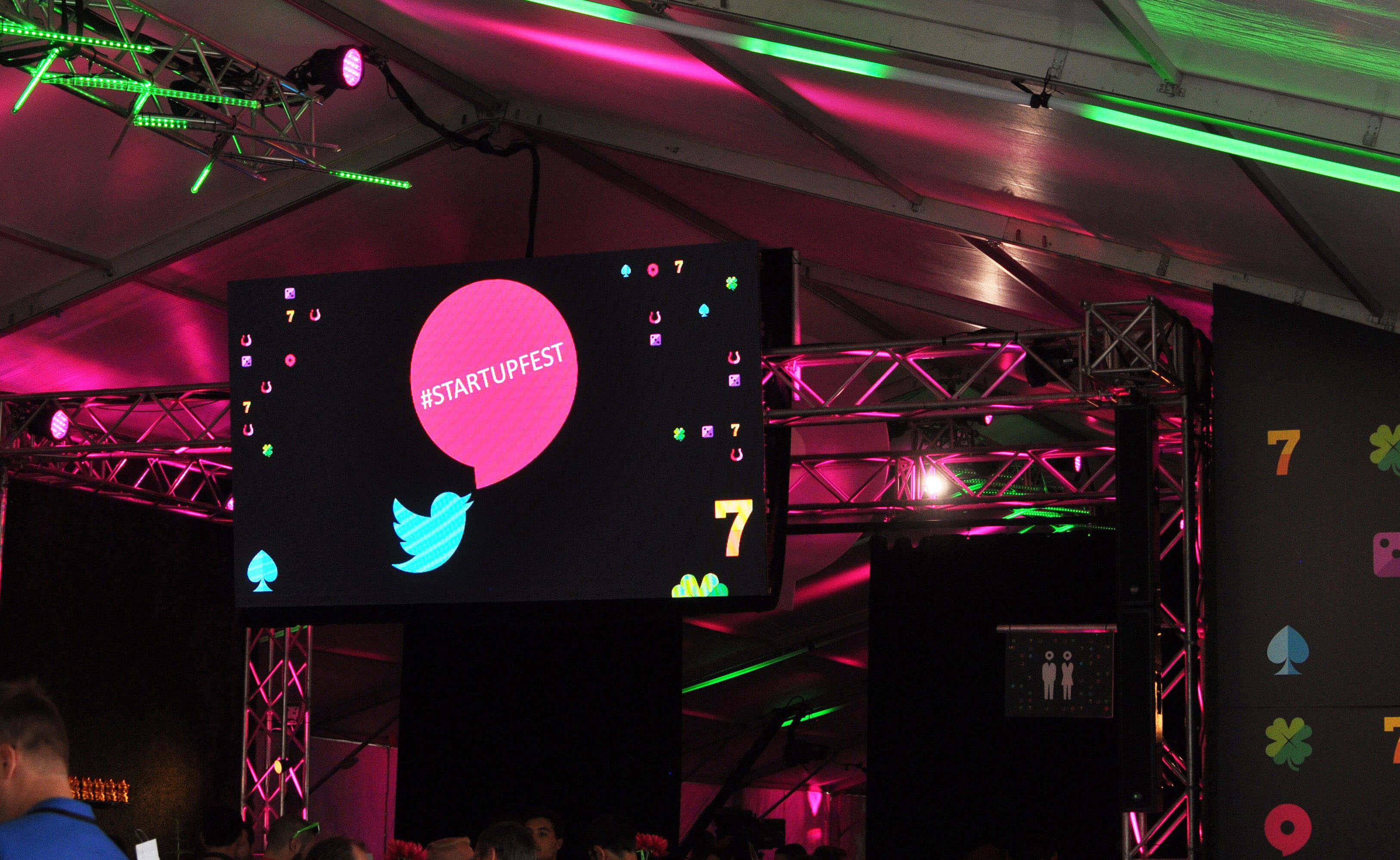 Permanent or temporary
Which context is best
A Social Wall can be used as a temporary display or as a permanent one.
Ideas for temporary Social Wall:
Festivals;
Concerts;
Seminars;
Fund Raisers;
Conventions;
Conferences.
Ideas for permanent Social Signage:
Building/Office lobby;
Restaurants & Bars;
Retail stores;
Ad spaces;
Hotel info screens.
Basically, any time is a great time to use a social wall! Especially if you're using it as a permanent display. Permanent displays can run around the clock.
On every screen
Where to display it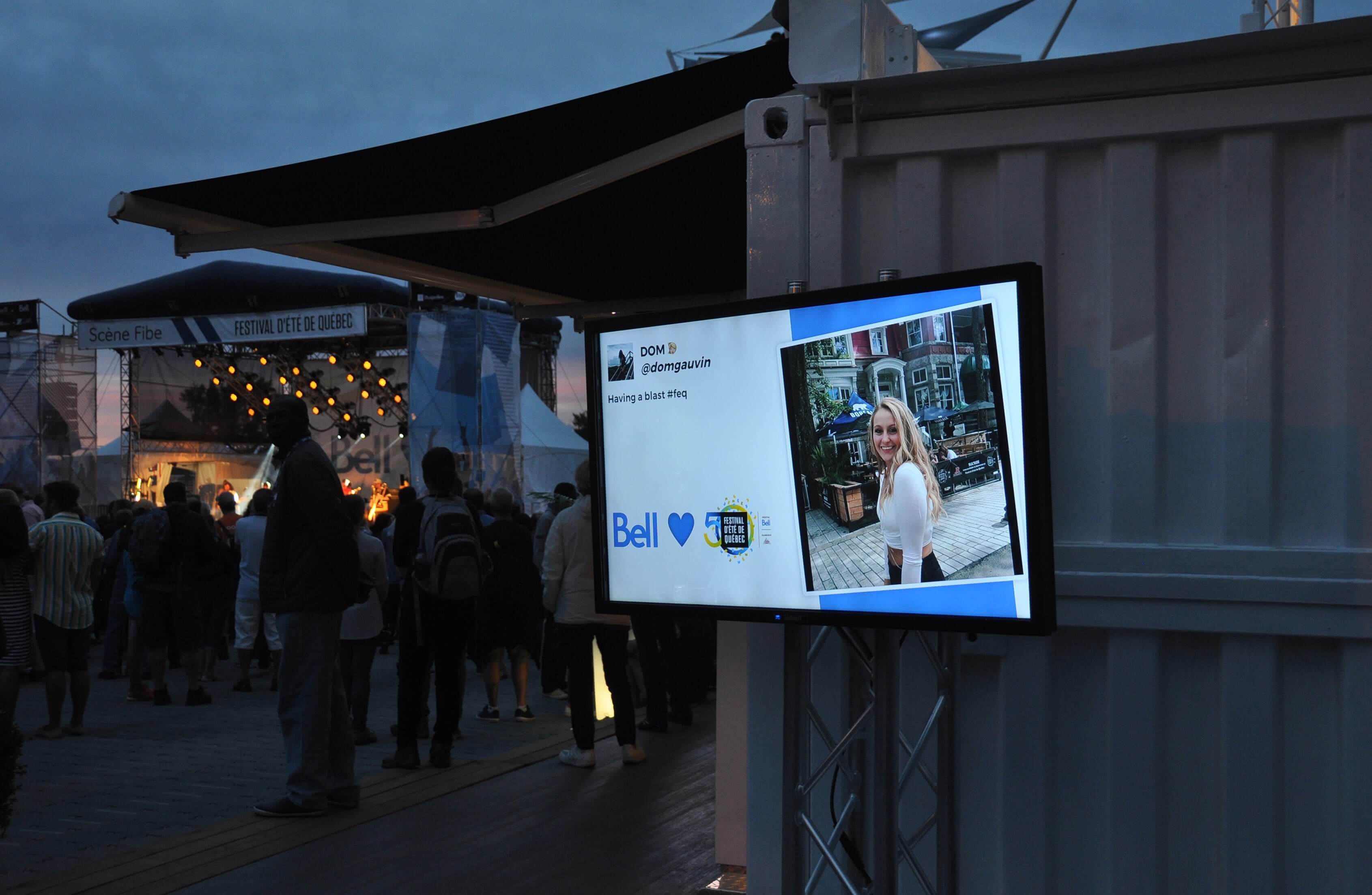 Wallrus allows you to have an unlimited amount of displays, which isn't the case with most other social wall providers. Here are some strategic locations to put your wall:
At the entrance of the venue

Let newcomers know what's up and start posting as soon as they walk in!

Near stages

People's attention is usually driven towards a stage of some sort – whether it be for a concert, conference, etc. Use your backdrop screen or side displays to invite the public to join the conversation. This will be more enticing than a blank screen or a boring slide show.

A lounge area

A lobby or a quieter conference lounge are areas where people tend to hang out with their phones in their hands. Having them relax and view the feed will keep them engaged with the event even though they've taken a break!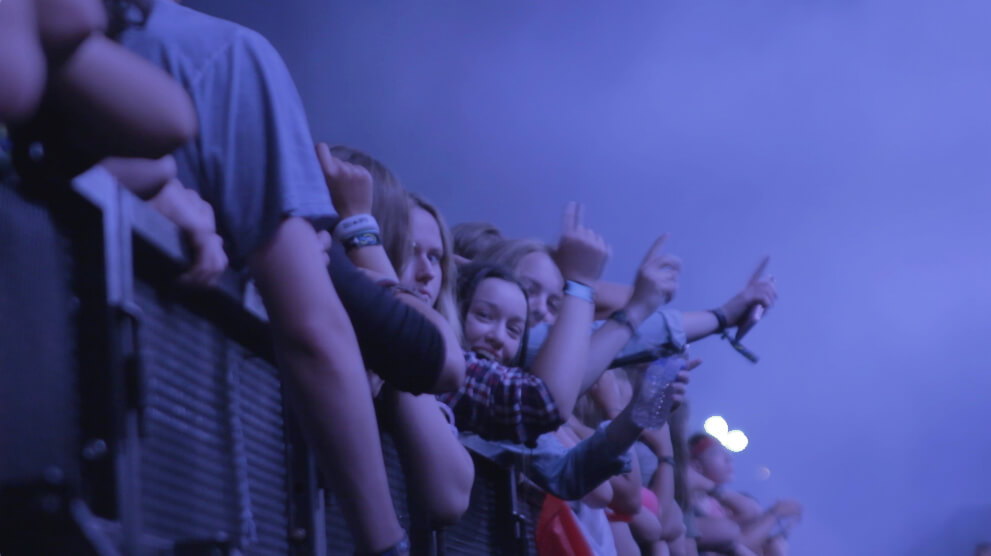 Brand experience
Why should you try Wallrus
Because your event becomes memorable! Not only does your event become unforgettable to those attending it, but to outsiders too! Those who've seen posts from others might find it cool, fun, engaging and will remember it regardless of whether they were there or not. Brands can gain awareness through the advent of a social wall. Plus, these pictures can also be found in the future on attendees' personal social media pages – allowing them to reminisce about the event.
How do I get one
Wallrus has got your back!
There's a few options out there, but Wallrus understands that not everyone is an IT professional!
Test out our easy-to-use platform. You'll be able to set the wall up in minutes!
Our moderation tool even allows you to filter out any unwanted posts!
CHECK IT OUT: Ready in 1 minute!