For a second year in a row, we partnered up with Canada's most epic winter party to help them fight off the cold, get people dancing and create memorable moments. We were thrilled Igloofest Montreal trusted Wallrus once again to provide an amazing social wall and create engagement on Instagram and Twitter.
For Igloofest's 11th edition, and Montreal's 375th anniversary, we were there to make it all unforgettable.
How to use your Social Wall like a Champ #Igloofest
It might not be intuitive if you've never faced Montreal winters, but cold can be a real challenge for social media marketers. When it's below 0 degrees outside, it's not easy to get people to remove their gloves to take a selfie or write a tweet.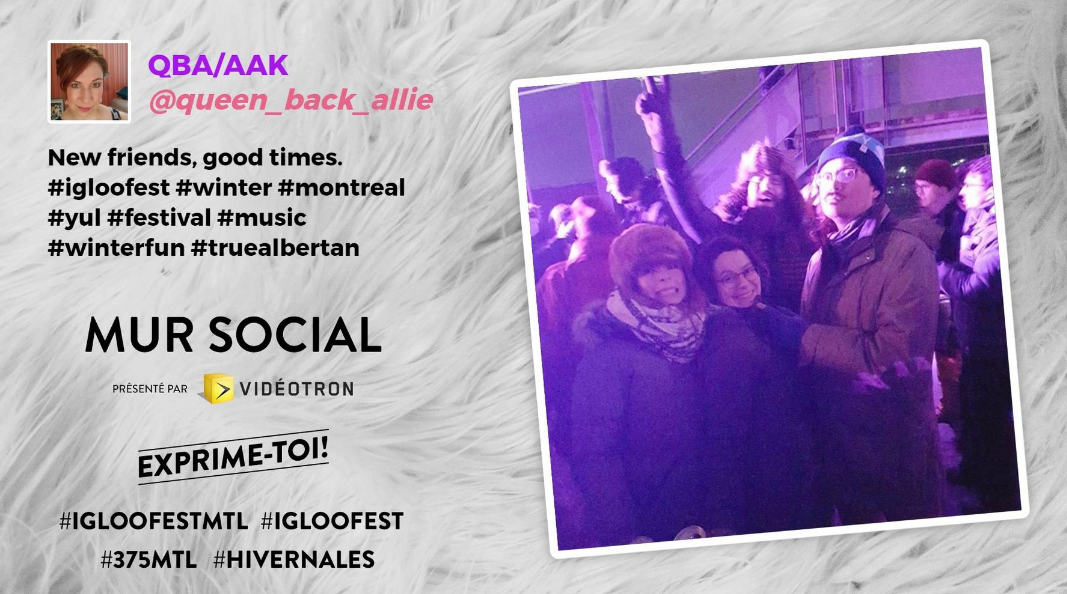 Rule 1
Leverage your digital signage
Most events have a huge screen – why not use it as a social wall? It's the best, most relevant content you can put up there anyway! It updates on its own, there's always new live content for people to look at, and it remains interesting throughout the entire event.
Rule 2
Branding is key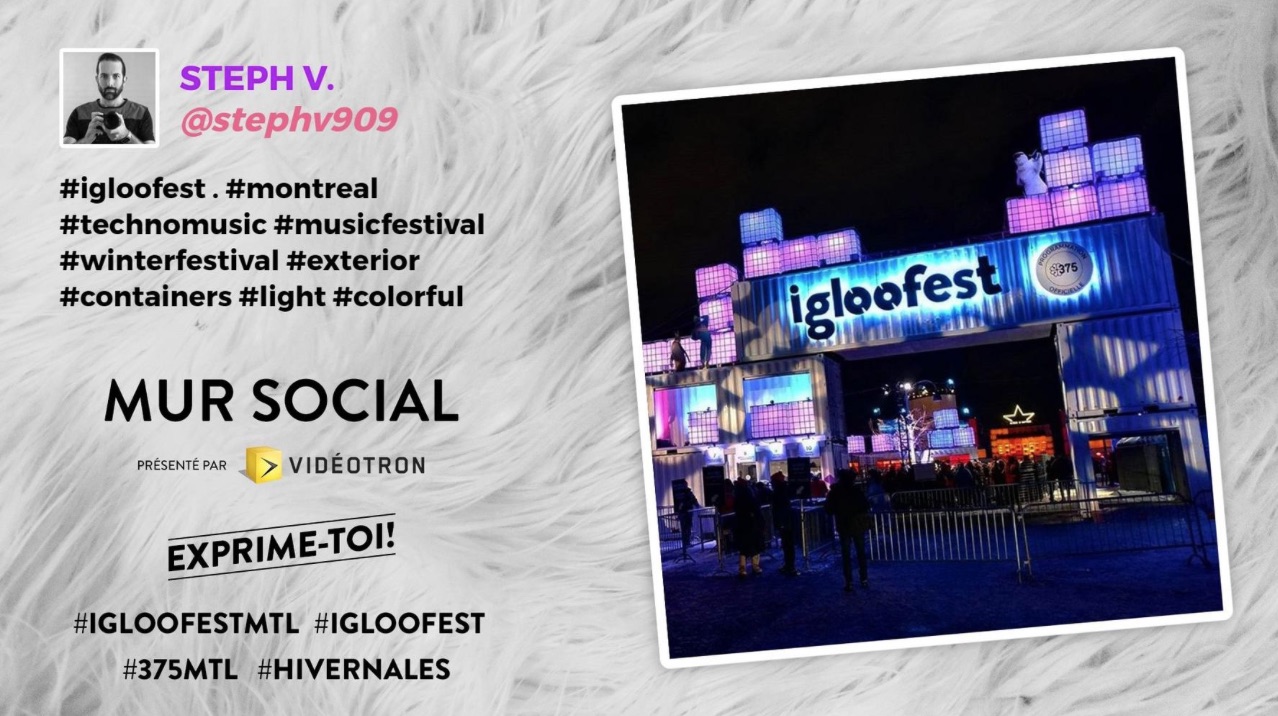 Always make sure your wall is not only beautiful, but totally on brand. With that furry background reminiscing of the abominable snowman, Igloofest sets the tone for a comical retro-styled winter party like no other!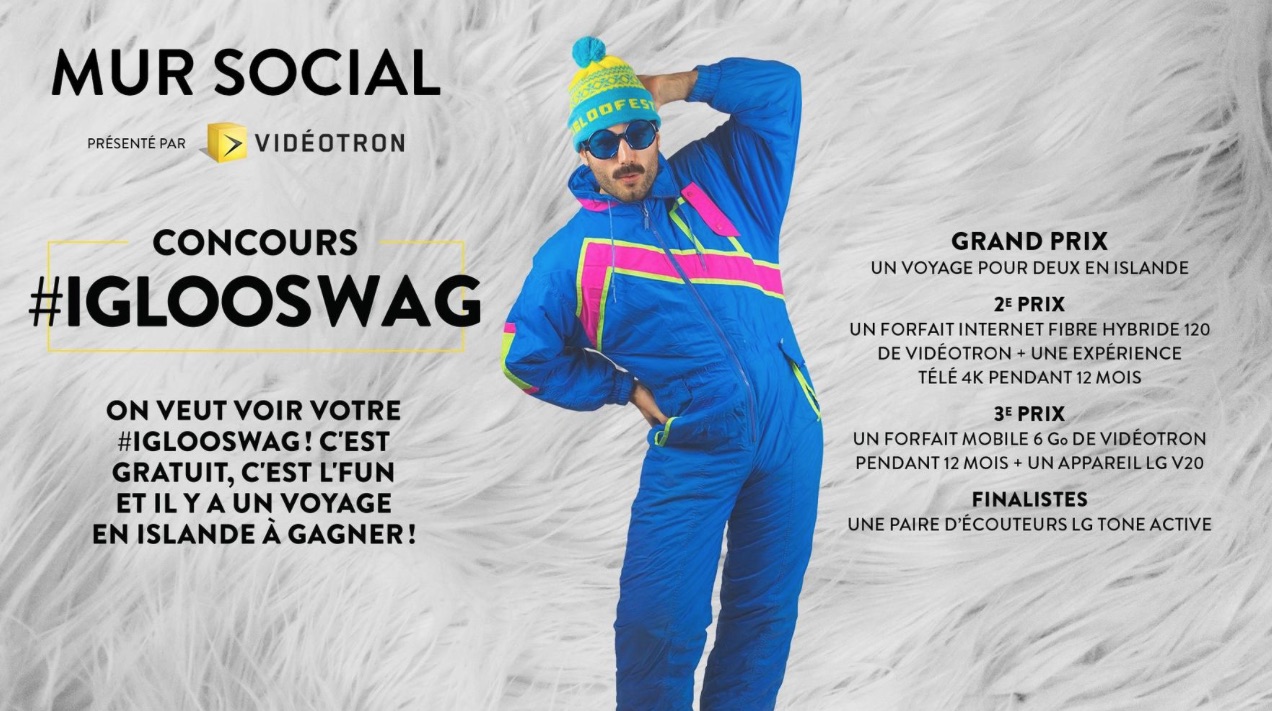 Rule 3
Interaction trigger
Give incentive for attendees to post! "Like our page to win!" is soooo 2010. Get creative and ask your audience to do something fun and engaging that will increase your reach and get shared outside your event.
Rule 4
Conversation starter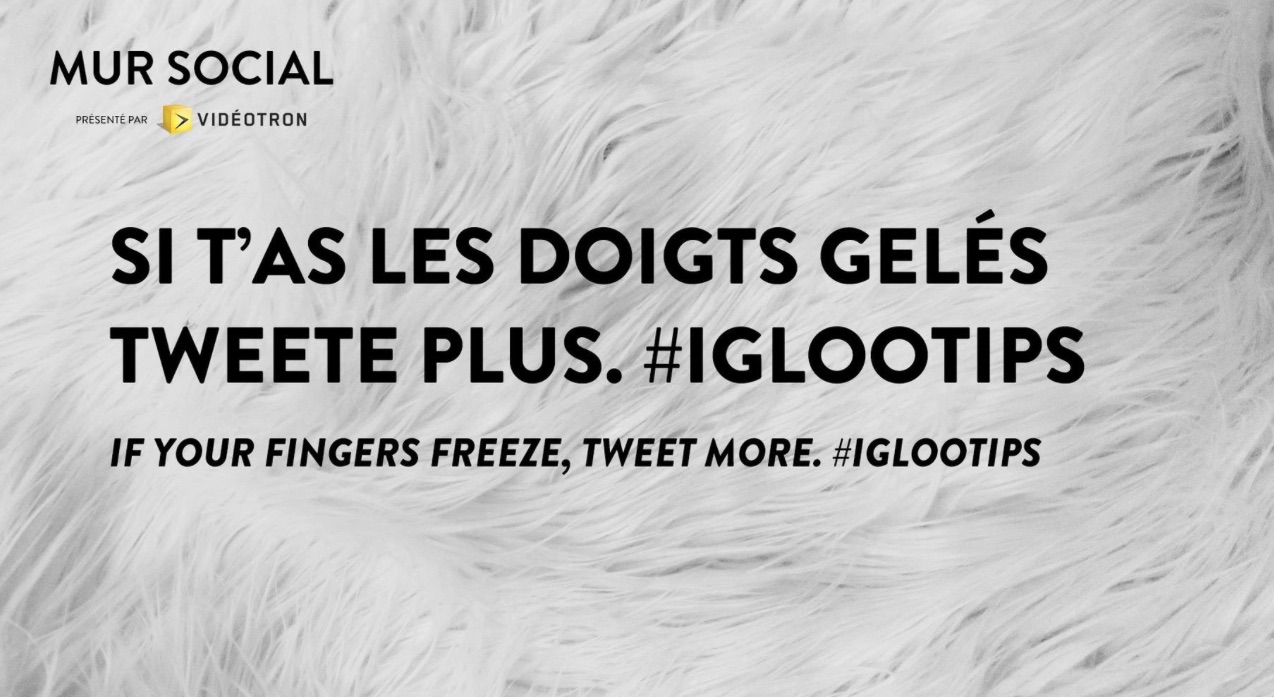 Understand how your audience talks and adapt your content to them. When you speak the same language, you can start a conversation that will go both ways and will encourage people to engage with your brand.
Igloofest's spoil of war
+1,500 followers on Twitter – that's a 20% growth!
+2,000 followers on Instagram – a whopping 30% growth!
+12,000 likes on Facebook – breaking the 100k barrier!
Tens of thousands of interactions with Igloofest!
…
& Countless unique experiences and memorable moments!
Now that the snowstorm has settled, the Wallrus social wall created quite a buzz for Igloofest – helping the event reach thousands of people & create an unforgettable time for its attendees, as well as exposure for its sponsors.
See you next year!
PS: Check out our Facebook and Instagram pages for our pick of the best moments at Igloofest!