For an entire month, Wallrus was live in Dundas Square, Toronto, on the biggest screen in Canada! We teamed up with Icon Digital to create an amazing wall for Tim Hortons' #TIMSDARK campaign.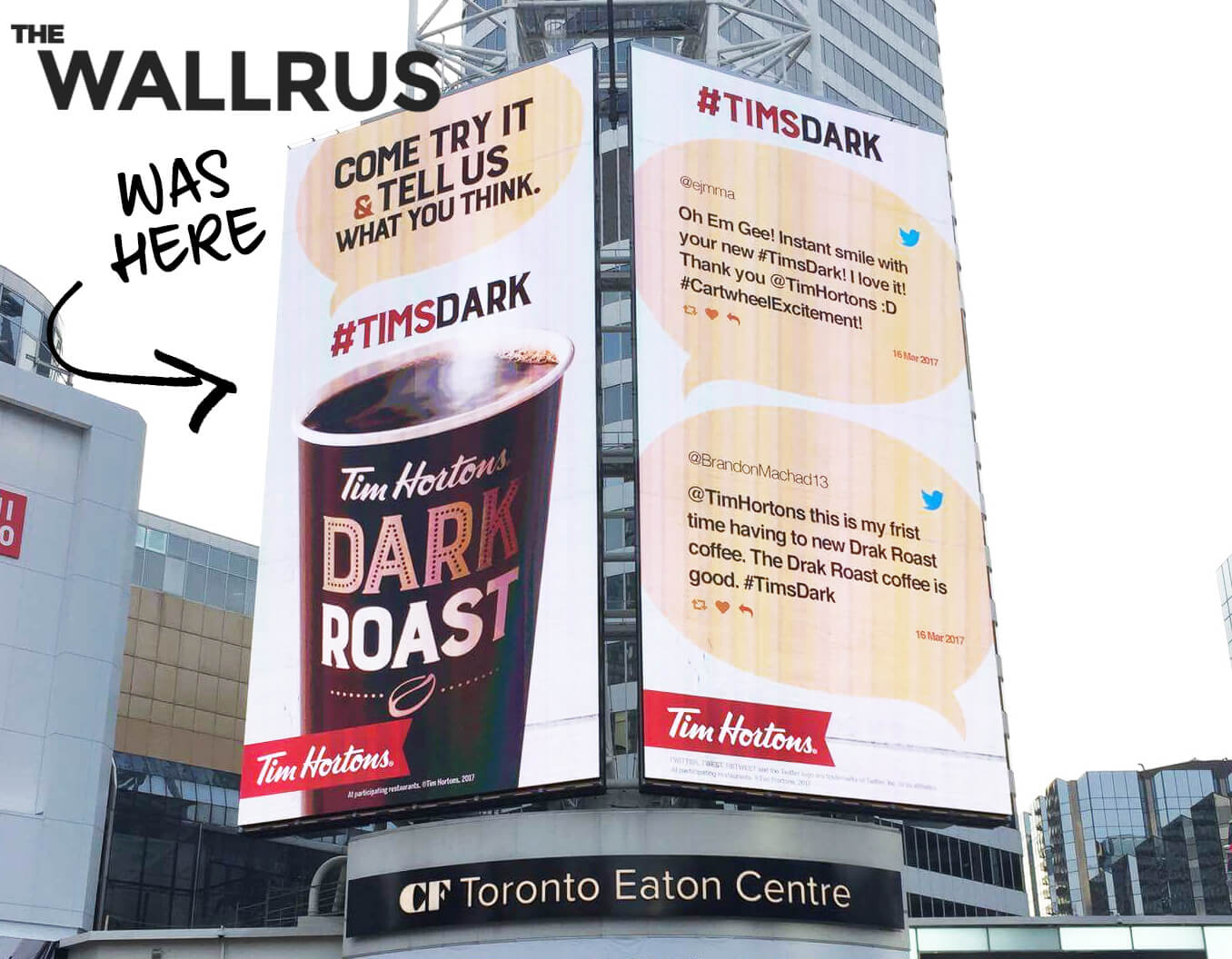 If you've been to Canada, you know how attached Canadians can be to their Tim Hortons's coffee. So, for the launch of their new dark roast blend, they decided to go all out using social media. For their #TIMSDARK campaign, Twitter was front and center and an integral part of every creative design.
The objective: get fans to post and engage with their brand
reinventing tim's dark roast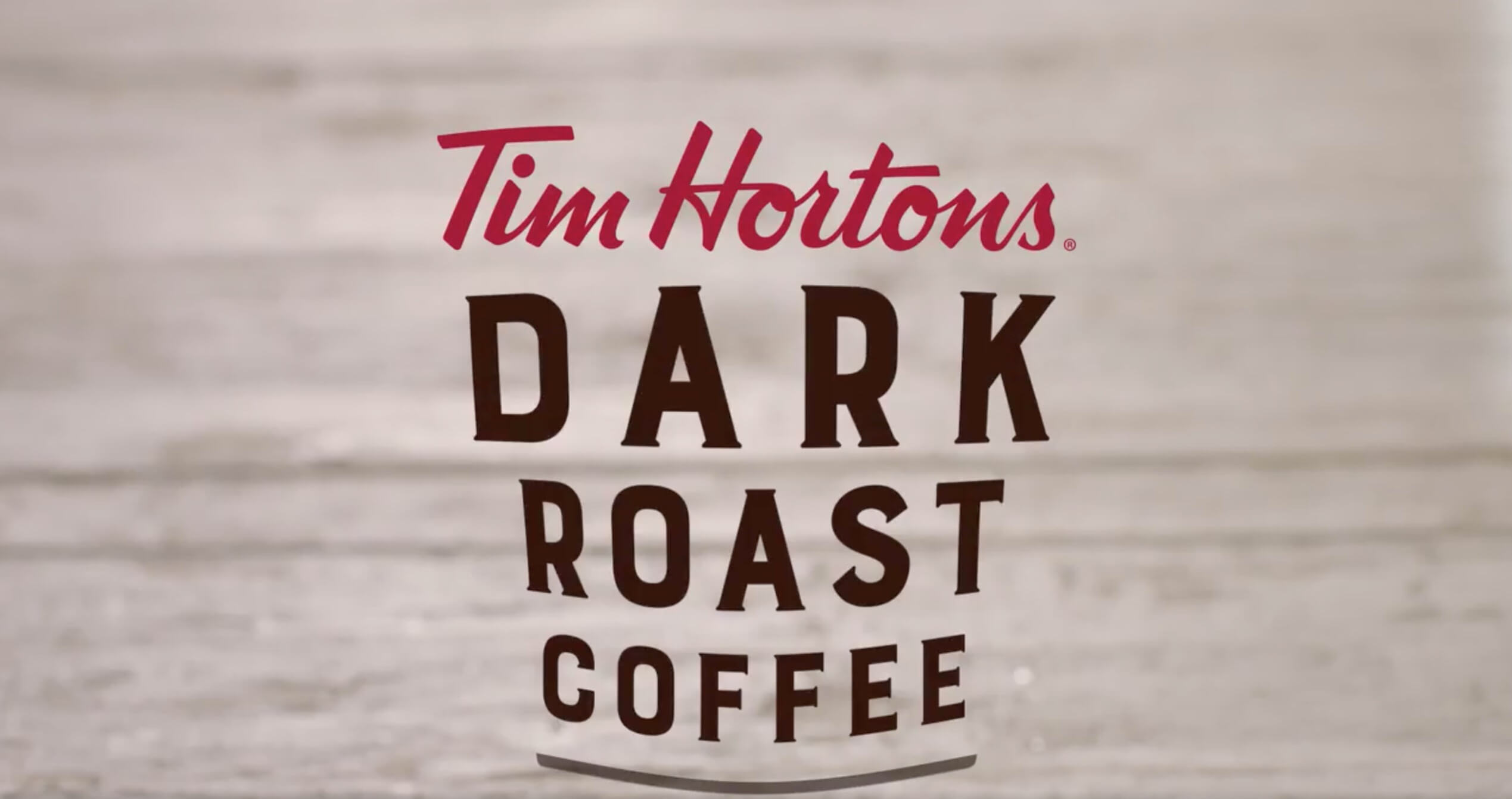 The campaign went live country-wide in early March. Tim Horton's used TV ads, billboards, and in-store digital signage across Canada. The objective behind this strategy was to drive engagement on their social media pages, notably on Facebook, Instagram, and Twitter.
Through their campaign, they encouraged customers to tweet about – and give their opinion on – the new dark roast. The use and emphasis put on Twitter was innovative and different because they focused on sharing one's experience using the product rather than advertising the product itself. User experience and engagement is what we're all about, so we were thrilled to be part of this campaign.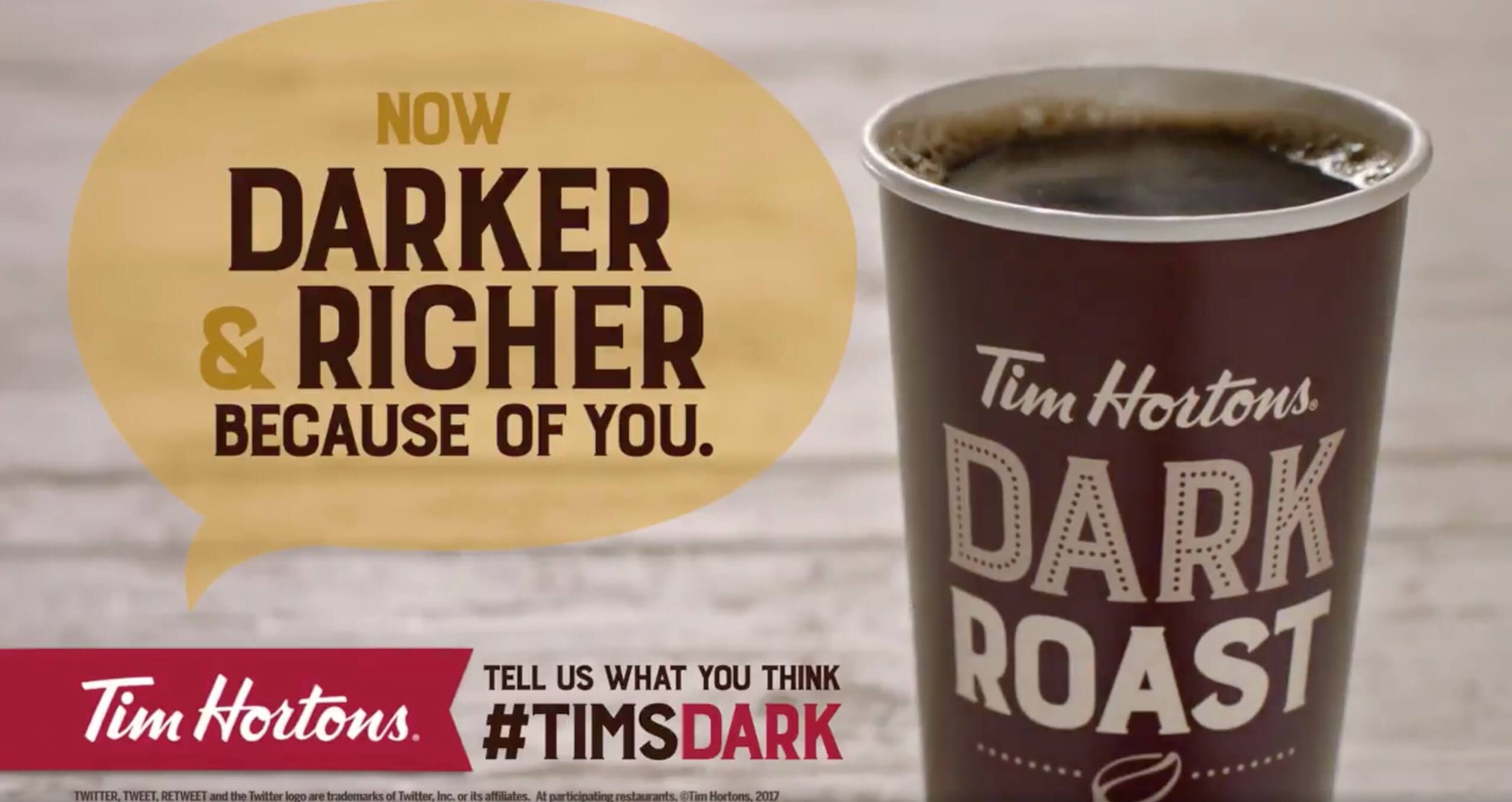 This approach was the perfect opportunity for Tim Horton's to try innovative tech by using Wallrus. They strategically used the two largest outdoor screens in Canada's biggest city to create a fun, interactive, and large scale social wall. One displayed their Call-to-Action, while the other displayed a rotating feed of fan tweets! Using Wallrus allowed the company to showcase how important customer relationships are to them. Consumers loved seeing that Tims was listening!
The Outcome
Tim Horton's got an amazing response from its fans!
The campaign fulfilled its objective to drive traction toward its social channels with the help of our Social Wall. Tims was able to share positive messages associated with the release of their new product and showcase customers experience – all while leaving behind internet trolls and brand "haters", thanks to Wallrus's moderation capacity.
Working with an international brand on this nation-wide campaign has been a great achievement for us. We're looking forward to working on future projects with major brands and creating further nation-wide social wall campaigns. #TimsDark