We've already talked about how a social wall could help you monetize your digital screens, where they should be placed for better results and the kind of content you should publish on it. 
But we have yet to answer the greatest question of them all, and this one's for you event planners. 
Is a social wall for you?
As an event planner, you're faced with a large number of decisions to ensure your event has a lasting impression on the guests and your sponsors.  After all, you want both of them to come back year after year to celebrate with you.
A social wall isn't just a great looking display, it also brings real value to your event.  How so?
Here are our top 5 reasons why you need a social wall in your event planner's arsenal.

1. Get them talking about you
We live in a social world! No one at this point can deny that including social media in your marketing mix before, after and as your event is happening is a must in this day and age.  Social walls make it easy for you to bring attention to the hashtags used during your event and to display the amazing pictures taken by your guests (and invited influencers)!
2. Live feedback from the crowd
A great event planner always has their eyes peeled in order to monitor and respond immediately to emergencies and feedback from guests!  A social wall is an invitation to your guests to talk to you and your brand on social media! With a specific and on-brand hashtag shown on your screens, you're sure to not miss a single bit of the conversation!
(Don't worry – you can moderate feedback on the go and control what actually goes ON the wall.)
More advertising space = more $$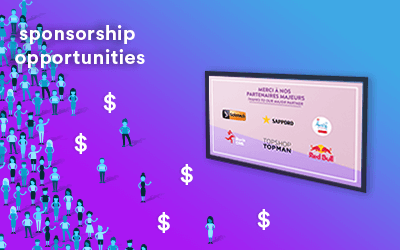 4. Adaptable on a time crunch
Picture this: your event is just about to open the door and you receive a call from one of your sponsors- you were sent the wrong version of the logo and it needs to be changed asap.
Sounds like every event planner's nightmare.  Luckily for you, social walls are highly adaptable, even when you're on a time crunch. Just upload a new jpg and voilà – your screens now showcase the latest updates.   This goes for schedule changes, speakers wanting to edit their bios last minute and any other urgent information that needs to be relayed to the crowd.
Adaptability is definitely one of the top skills required as an event planner – it only makes sense that your displays and media of choice has the same capability!
Data, data, data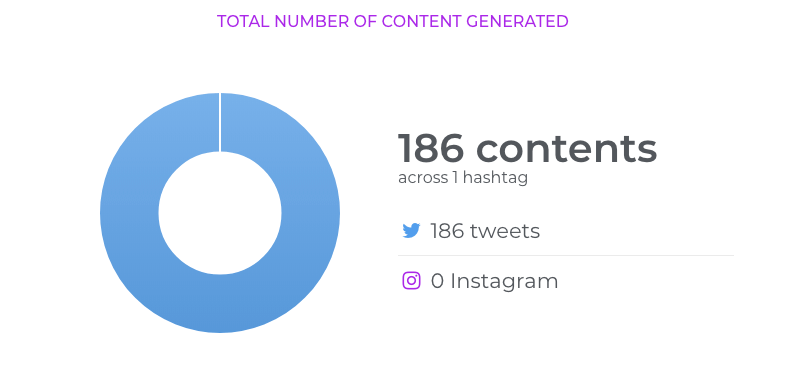 ROI is more than a buzzword – it's how you prove the value of your work as an event planner.  In this day and age of digitalization, data is a goldmine of insights and proof of concept. 
A social wall provides you with accurate feedback and testimonials during your event, agglomerate the pictures in an easy to track feed and lets you know how much engagement you created during your event.
Bonus: it's super easy to set up! (Here's how we do it in a short minute!)
Got questions about how we could help you get social at your next event? Send us a message below and our team will explore with you the endless possibilities offered by our social walls.